11 Comfortable Chairs That Will Have Your Employees Staying in the Office
One of the most important (and difficult) questions we get asked most often is: "What are the most comfortable office chairs?"
Comfort is key to employee engagement, efficiency, and productivity. A good, ergonomic office chair has been shown to reduce back pain and stress on the spine, neck, and hips. High-quality, comfortable office chairs have been proven to substantially improve the way people work and feel. But office chairs aren't the only important seats in an office, you need quality conference room chairs, comfortable lounge seating, and more.
There are several styles and options on the market, but the question is: Which chair is the best? And unfortunately, there's no good answer to that. The best chair for you will depend on several different factors, like the kinds of features and designs you might be looking for.
The best way we could come up with an answer was to get expert feedback and insight from our staff and put together a list of seating that is most often used in office designs, have quality specs, and generally look great. Here's a list of 11 comfortable office chairs that will have your employees staying in the office!
Task Seating
Global Vion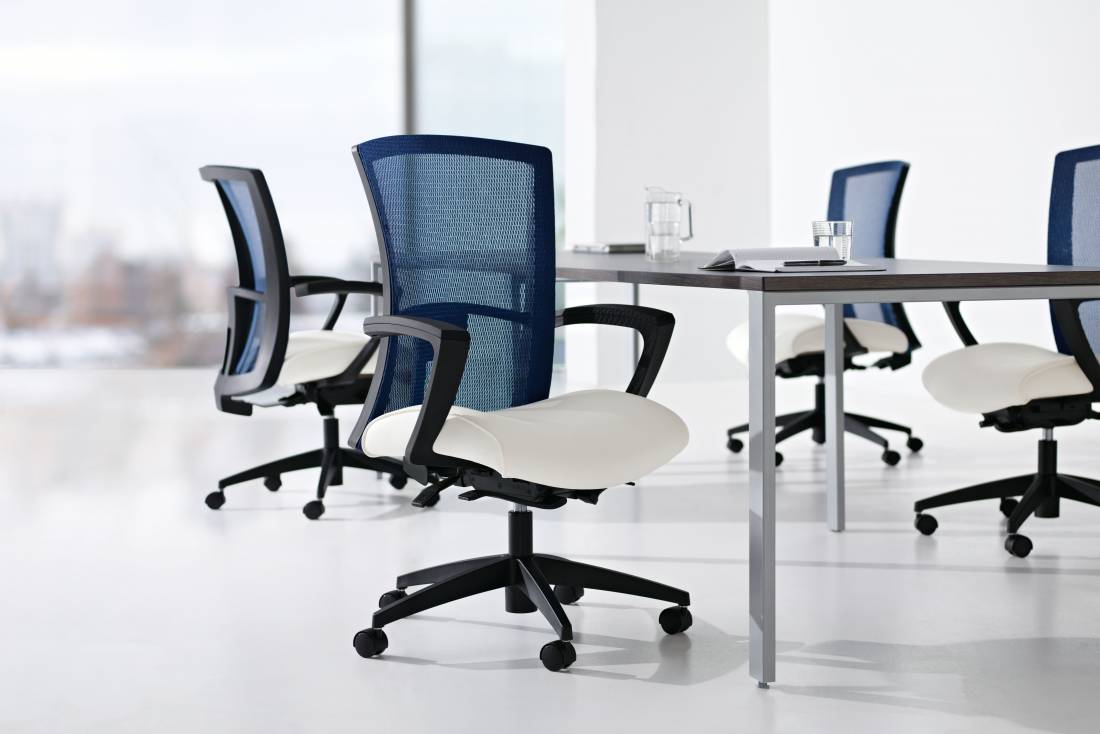 The Vion collection by Global is both design savvy and incredibly ergonomic. It offers a broad range of models and features, there's a Vion for everyone. Multiple back heights, two different seat widths, five different mechanisms and your pick of mesh or upholstered, and so much more. Vion is a great choice for the workplace, educational settings, and healthcare environments.
HON Ignition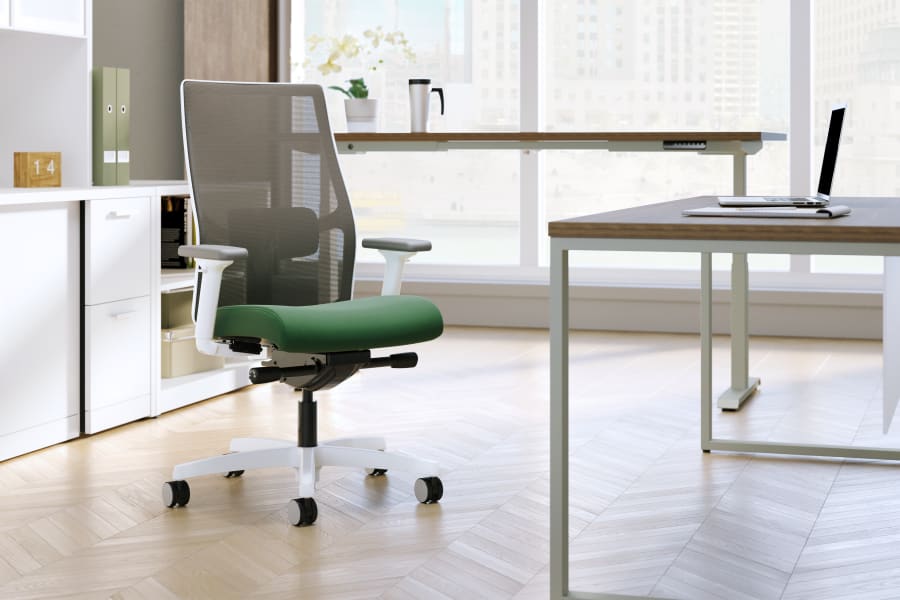 HON's Ignition is smart and stylish. The collection comes with several configurations of the chair, which deliver a consistent and comfortable aesthetic to any lobby, office, or conference room. Ignition supports various body types with mix-and-match adjustment features, various back heights, and sleek design options. Ignition is a leader of the pack when it comes to style, comfort, support, and performance.
HON Convergence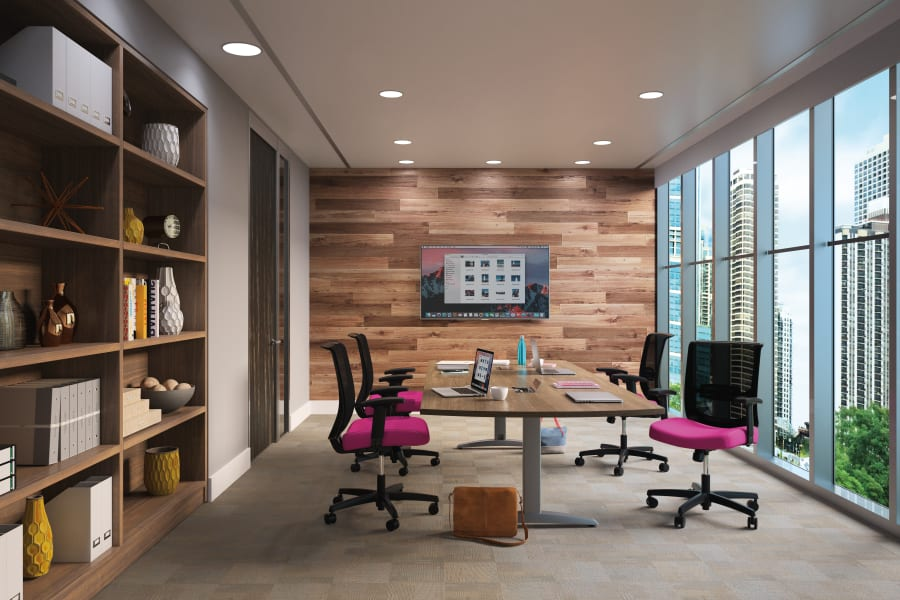 HON's Convergence is a union of modern design and business savvy. It's an economical task chair that is comfortable for the office but flexible enough for the conference room. It has customizable features such as standard swivel/tilt control or advanced synchro-tilt control with seat slide. And with a wide range of finishes and design features, it's sure to fit in with your workspace seamlessly.
Conference Seating
Global Spritz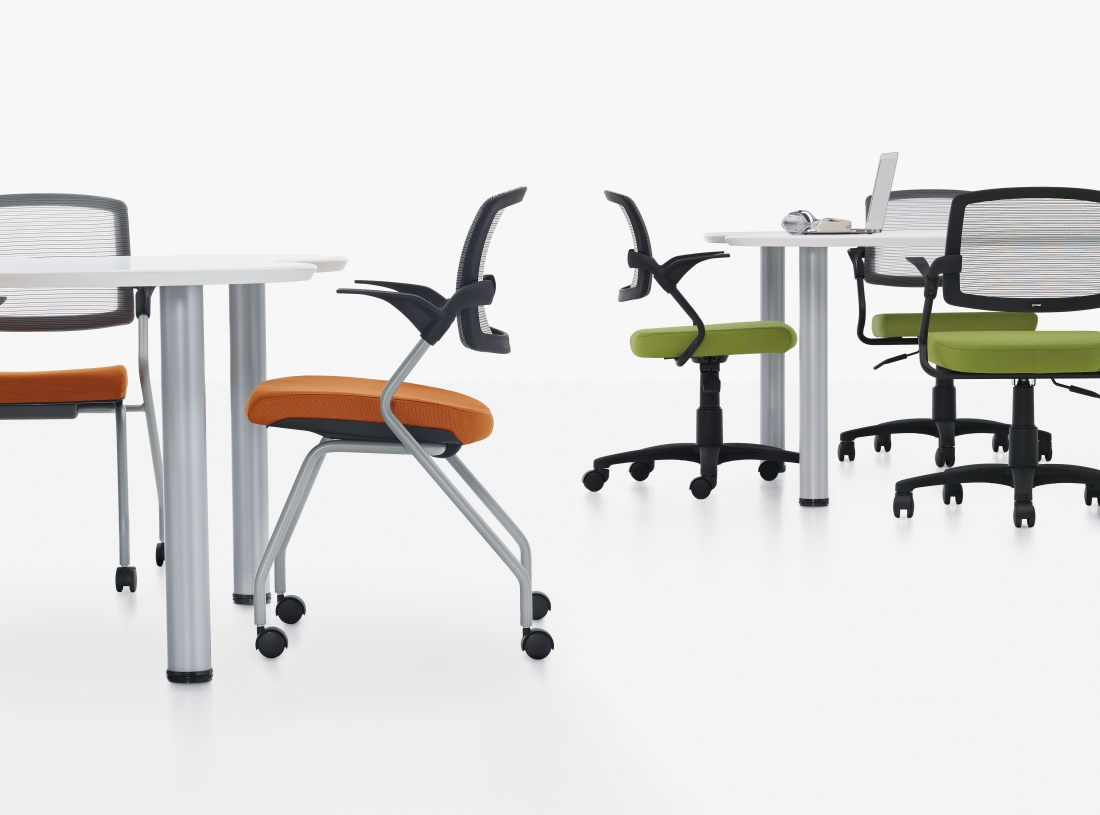 The Spritz series is highly mobile, yet offers a comfortable design that keeps everyone engaged. The work chair by Global has two back heights and counter/transaction height stools. With translucent, elasticized mesh backing available in a large range of colors, it's easy to coordinate Spritz into any office space. This series is economical, versatile, and very durable – perfect for the workplace or educational settings.
Global Accord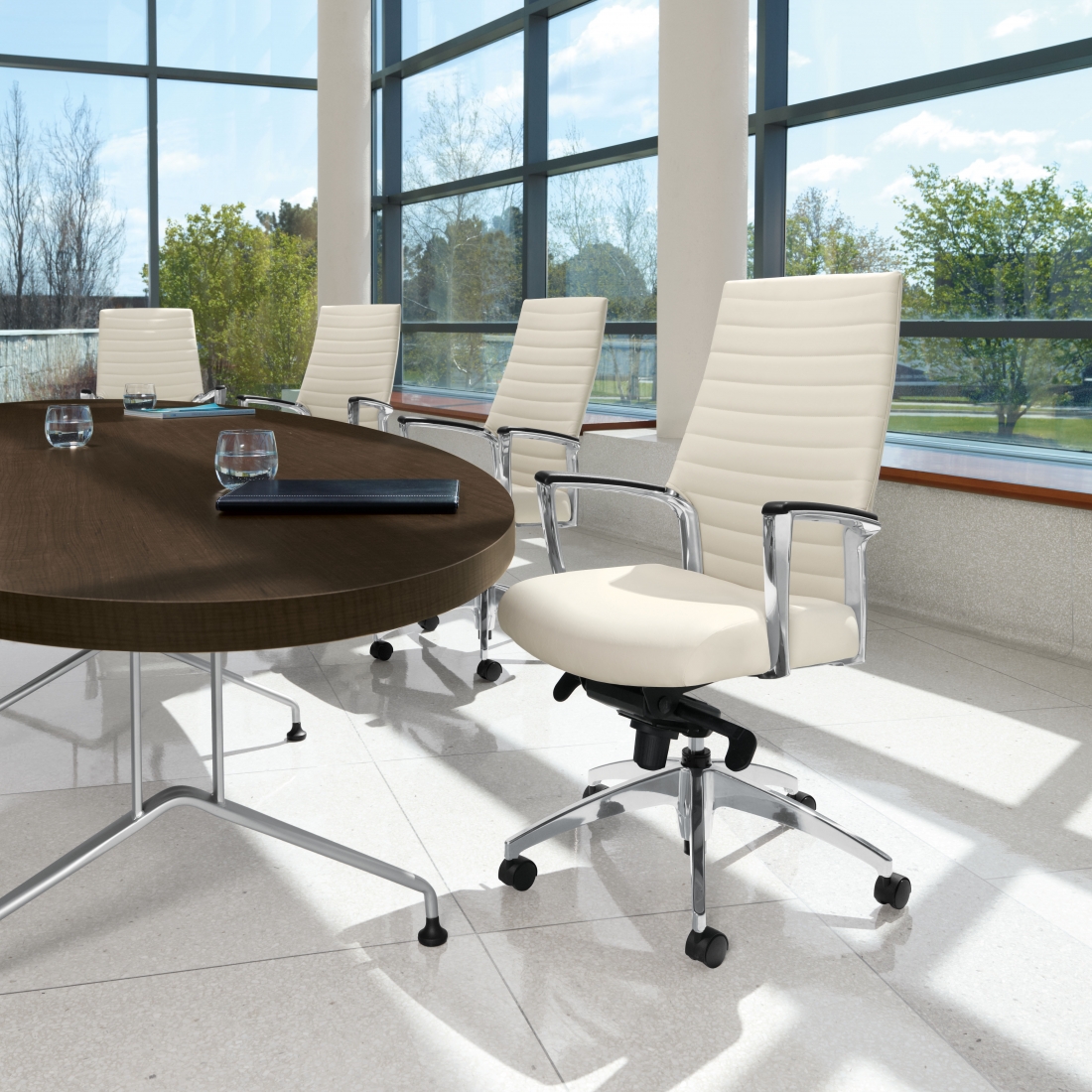 Global's Accord is a classic series that features clean, simple lines and a sling-style back upholstered with rolled and pleated details. Accord comes in an array of fabric, vinyl, or leather, and in a wide selection of colors. It is the perfect choice for design-forward, cohesive solutions in meeting rooms, boardrooms, and private offices.
Sit On It Hexy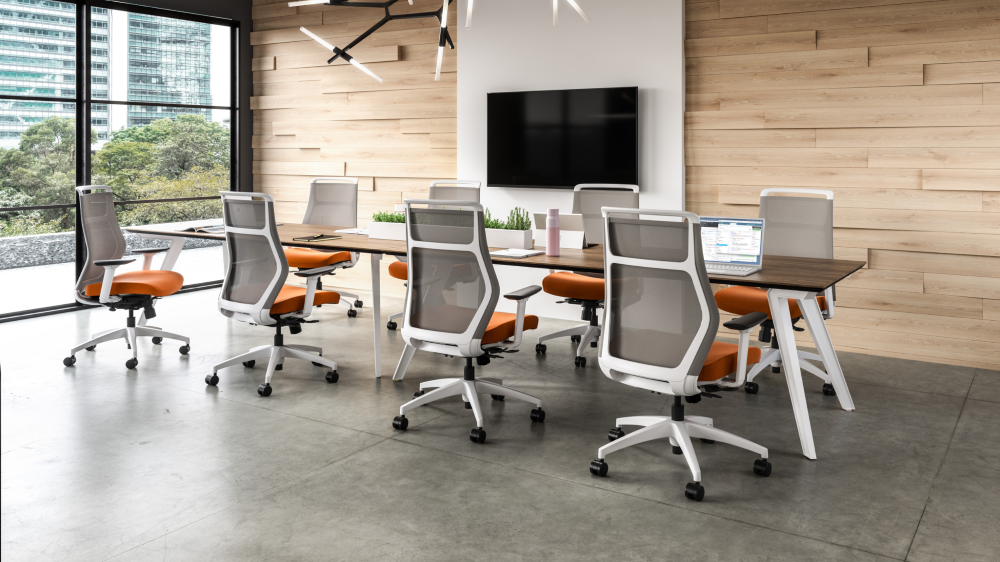 Hexy is what happens when inspiration drives innovation, and ergonomics are engineered into the design from the start. This work chair by Sit On It features a hexagon core to create natural support. This means Hexy doesn't need external lumbar controls. It also features high-performance mesh, an extra-wide backrest, and aerodynamic adjustable arms. It's the perfect lightweight seat for action-packed environments.
Global Solar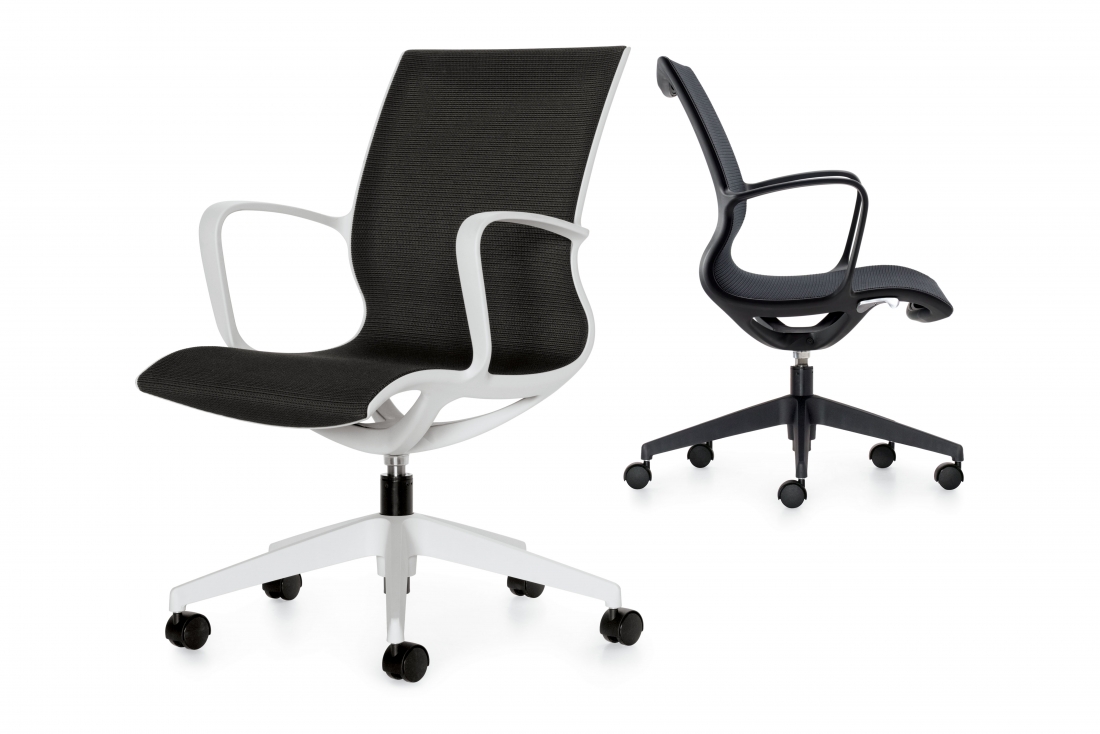 The Solar series by Global features a beautifully fluid structure with a one-piece seat, back, and fixed arm frame. Don't let that sway your opinion, the office seat also features an integrated swivel tilt function (which is standard) and seat height adjustments. This chair is perfect for training rooms, conference rooms, or large collaboration areas that need a seat to fit in with the modern design.
Lounge Seating
HON West Hill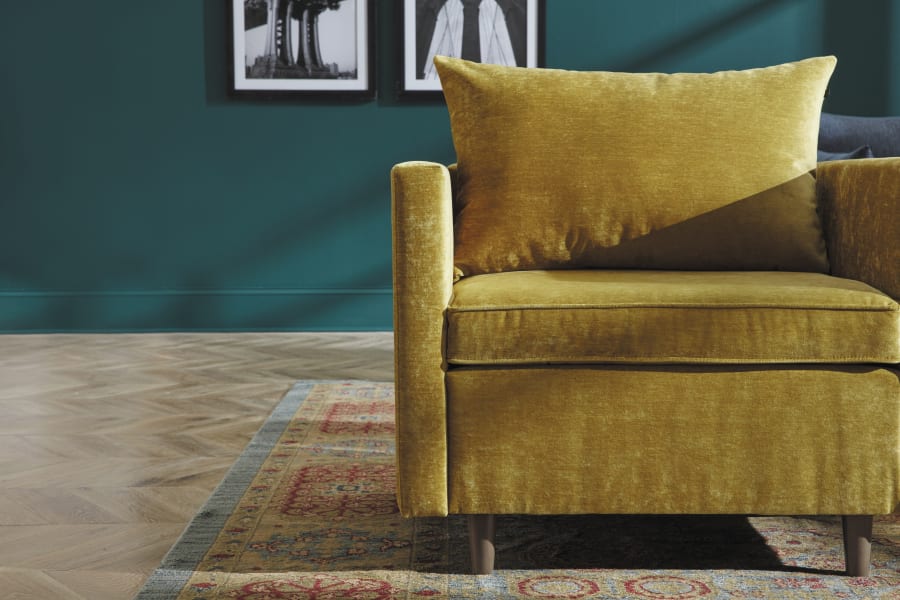 The way we work has changed and the best ideas don't always happen sitting at a desk. HON's West Hill collection offers modern lounge seating solutions that allow your team to gather comfortably and get the work done — otherwise known as "relaxed productivity." West Hill is a perfect blend of residential style and commercial endurance that results in a product as versatile as it is functional.
National Collette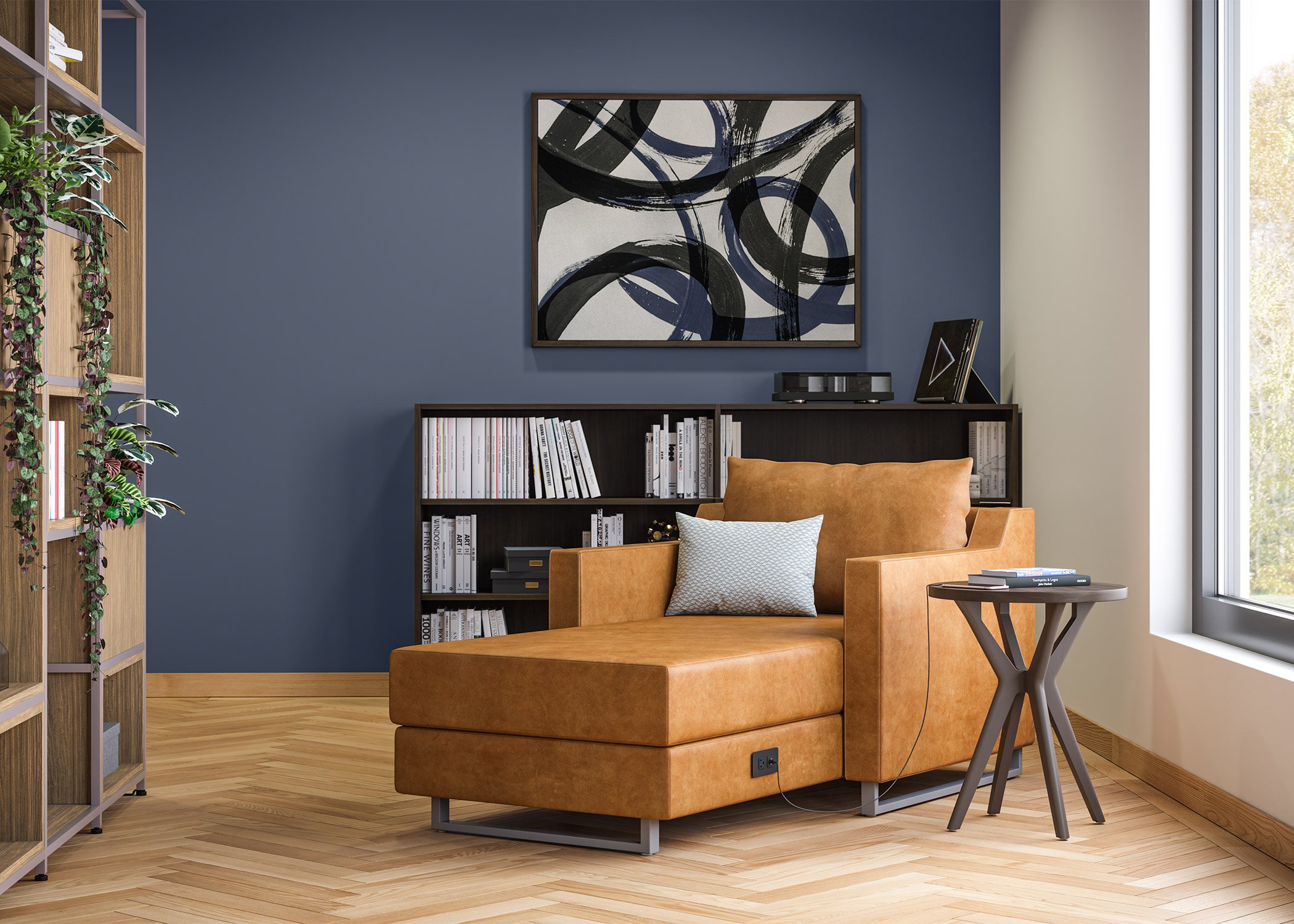 National's Collette series is another fusion of home-like comfort with commercial durability. The lounge and table collection pairs relaxed elements of residential aesthetics with option-rich modularity of commercial furniture solutions. Colette is lifestyle-driven, encouraging connections and collaboration between employees.
Side Seating
National Delgado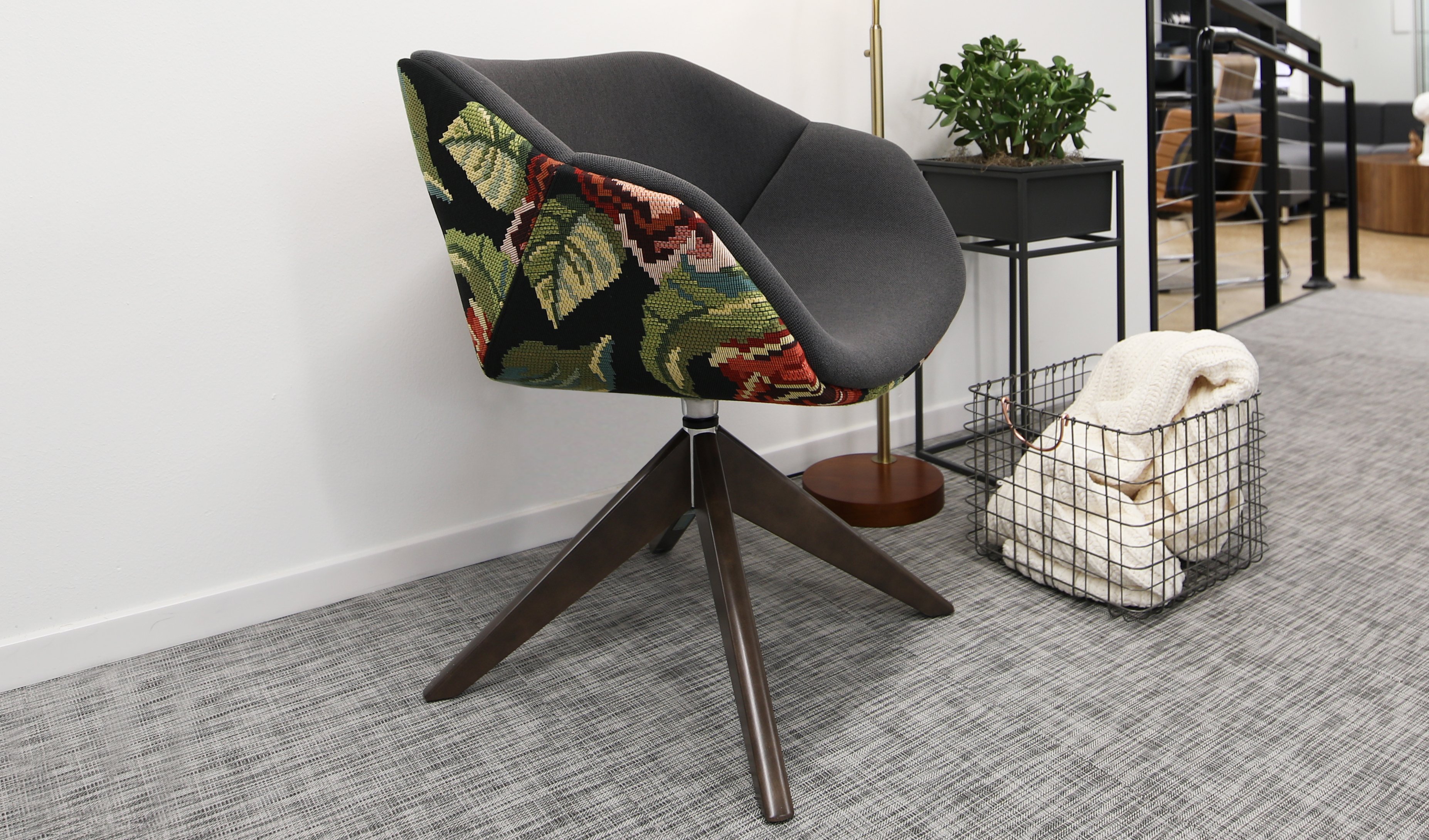 The Delgado series by National is distinct and dramatic. Clean lines and crisp details create an intriguing seating collection. Whether you're looking for a static or mobile chair, rocker, adjustable height and base options – Delgado has a solution to suit your needs. This seat is a welcome addition to guest and lobby areas, open-plan designs, conference rooms, and private offices.
Encore Melina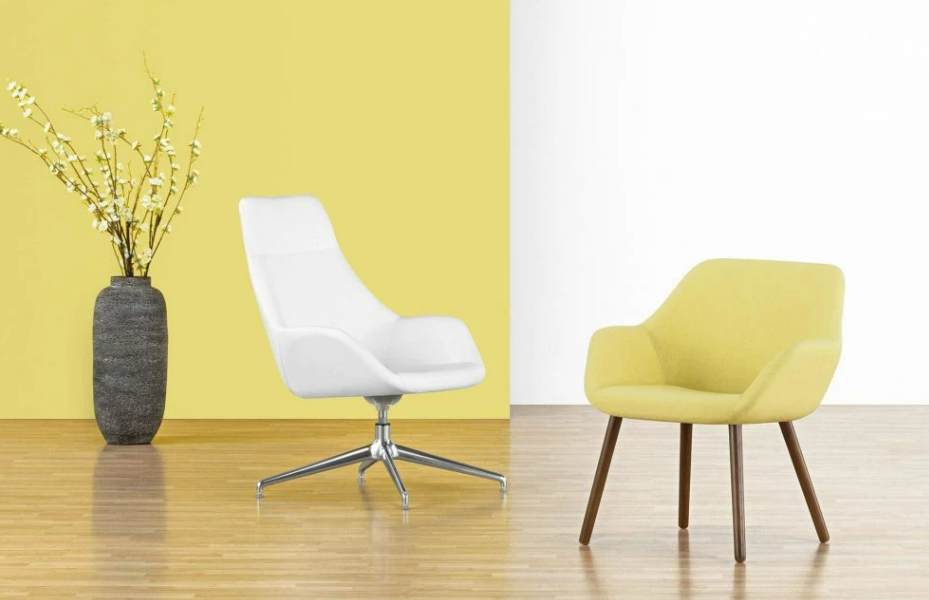 Another nod to beautiful design, Encore's Melina series is elegant and features clean lines and well-crafted details that elevate the ambiance of a room. With mid and high-back models in tailored upholstery and complementary finishes, Melina adds refinement and balance to office spaces. The series has a variety of configurations including task chairs, guest seating, and tables for consistency in your space.
The Takeaway
Comfort is essential when it comes to office seating. A good ergonomic, comfortable office chair can reduce back, hip, and leg strain from sitting too long – which naturally helps employees to be more productive. Comfortable lounge seating can encourage conversation and collaboration. And well-designed, intentional guest seating in lobbies and reception areas can speak volumes about your brand image and reputation.
Chairs are important and if you need assistance finding the perfect seat solution for your office space, reach out to Kentwood Office Furniture today!