Meet One of Our Employee Owners: Abdu Araele
Here at Kentwood Office Furniture, we are committed not only to serving our customers but to helping our communities and highlighting our employee-owners. Most recently, one of our hard-working employee-owners became a naturalized U.S. citizen. His journey has been challenging and it's far from over, but we're so glad that he's part of the Kentwood Office family and we wanted to share a little more about him.
Abdirashid Arale, fondly known as Abdu, immigrated to the U.S. from Somalia and has worked for Kentwood Office for nearly 7 years. He currently works in the panel department.
Abdu came to the U.S. to escape civil unrest in Somalia and as a refugee, spent time in Uganda, Sudan, Libya, Malta, and Turkey. Unfortunately, Abdu's wife and their young children are still in Somalia waiting to immigrate.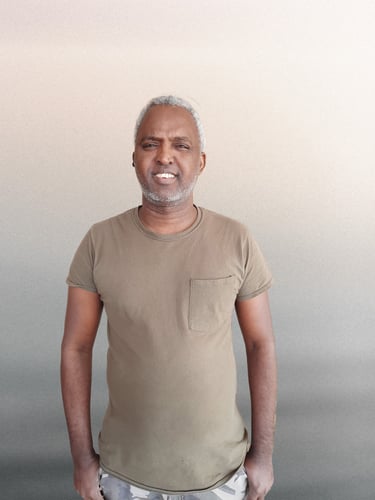 In the time that Abdu has been part of the Kentwood Office family, he's taught himself quite a bit of English. Abdu has also only been able to visit his family once.
However, now that he's a naturalized citizen, Abdu plans on taking English classes at Grand Rapids Community College and is working to bring his family to the U.S. In his free time, Abdu spends time with friends he met in Malta that also ended up in Grand Rapids and he loves to watch movies on the weekends.
We're so very proud of Abdu and appreciate the gifts and talents that he brings every day to our employee-owned company. Congratulations on becoming a U.S. citizen; we're excited to see what comes next in your journey.