The Pros and Cons of Modular Furniture Solutions
It's rare for an office to stay the exact same for very long. Trends take over, employees come and go, technology changes, and the needs of an office evolve. All of these factors need to be accommodated in order to create a productive and high-functioning workspace. This is where modular furniture can prove beneficial in the process of furnishing.
What is modular? Modular furniture can be moved easily, taken apart, and put back together again – and stored away when not in use. Put simply, modular furniture can be a flexible solution with various forms and purposes, and one that should be seriously considered when thinking of how to format an office space.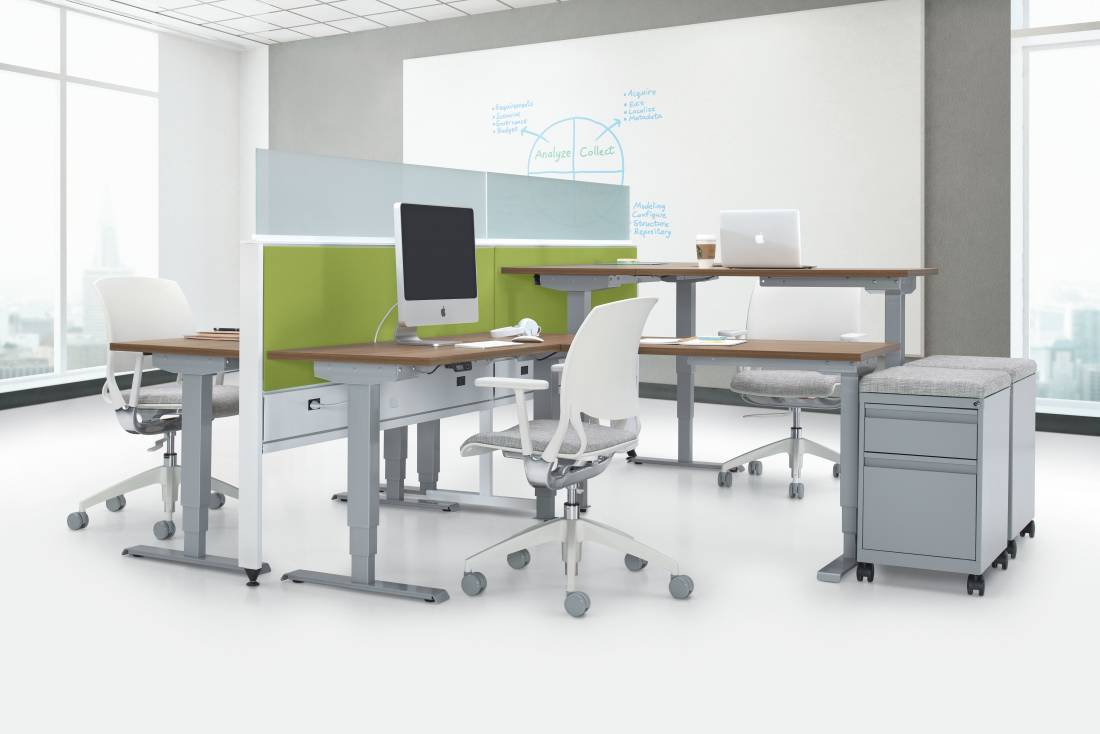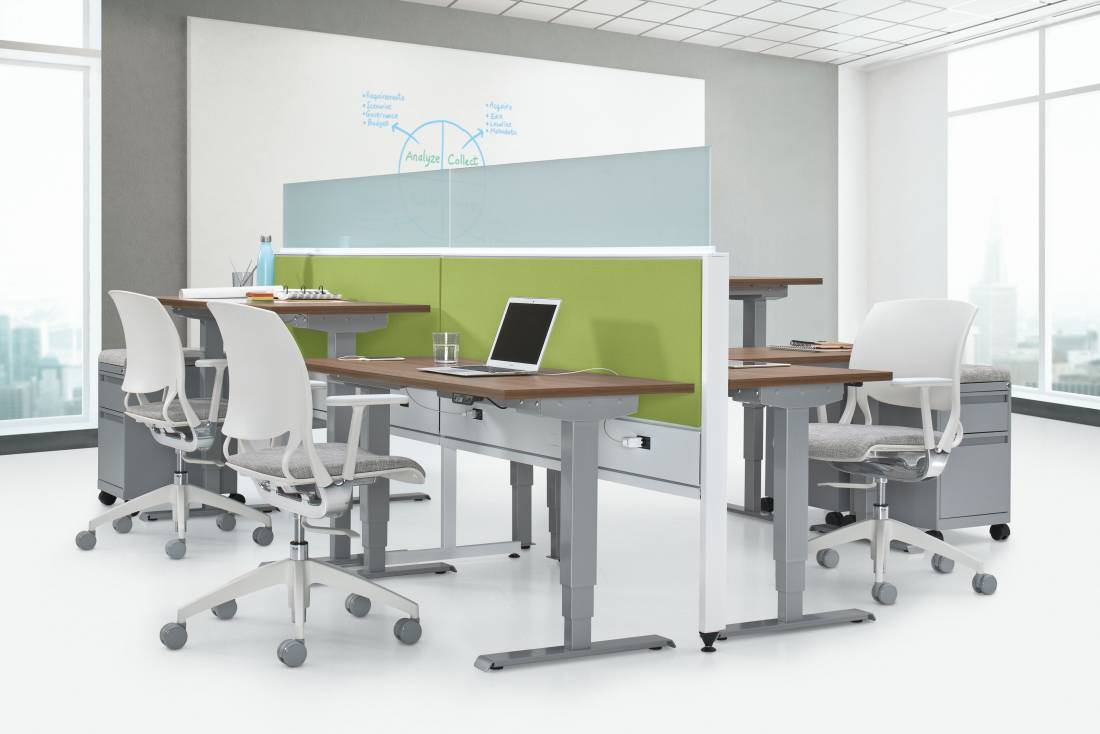 Global Intelli Beam modular furniture system for individual workspaces and collaborative areas.
The Pros of Modular Furniture
There are several pros when it comes to modular furniture. It is not the end-all-be-all solution as every space has different needs. However, its multifunctional ability presents many possibilities that a stationary space can't adapt to.

Easy to move around
Due to the build materials and design of a lot of modular furniture on the market, these components are often lightweight and easy to move around. Lightweight woods, such as ash and pine, are commonly utilized in modular designs – as well as high-pressure laminates, polypropylene, polymer plastics, and a variety of soft materials.

Easy to detach and reassemble
Modular furnishing products are often easy to assemble and disassemble. The nature of modular furniture is to be able to put together and take apart the products as necessary. For example, a group table that is able to break in half with rolling chairs allows a larger session to divide into smaller brainstorming groups.

Easy to store
Modular furniture often comes in several small parts, making it easy to take it apart and store away items that aren't needed. When the layout of a room needs to change, maybe from a conference room to a whiteboard standup meeting, you don't just want to push everything into the hallway and call it good.

Flexible
Because modular furniture systems often come in several different parts, you can create all kinds of patterns and formats that best suit your needs. Whether you need a simple open floor plan or a more complex custom cubicle design, the flexibility of modular furniture makes creating the perfect layout much easier.

Variety
Modular furniture comes in a myriad of colors, shapes, and types that can enhance the interior of your office. You can choose from different materials such as plastic, metal, laminate, and wood.

Cost-effective
Modular furniture is often a much more economical option. Time taken to manufacture modular furniture is less, leading to lower labor costs. By adding or removing pieces of furniture, you can save hundreds (even thousands) of dollars annually that you would have spent on the new office furniture.

Good for small spaces
Modular furniture is ideal for workplaces where space is a constraint. Due to its flexibility, offices can be configured into specific plans that maximize space. From media displays that roll to chairs that stack the options are only limited by your creativity.

Can grow with you
If your needs in a space change, adding new furnishing is easy with modular furniture. Select furniture in the same style or product line and create custom configurations by attaching additions to existing furniture.

Environmentally conscious option
Traditional office furniture tends to use more building materials, however, modular furniture reduces waste and uses fewer building materials. Modular furniture also goes further, both literally and figuratively. It can easily move to other spaces, and since it has more functions than a stationary piece, it is more likely to be used more and therefore has more purpose.
The Cons of Modular Furniture
Despite all of the pros of modular furniture options, there are a few cons to be aware of. It's important to review both the pros and cons before deciding whether modular furniture solutions are the right fit for your office and the needs of your team. Keep reading to learn more about the cons of modular furniture.

Might not fit your decor
Depending on the stylistic choices and brand-specific requirements, modular furniture may not be the optimal choice. It is not often a good choice as a statement piece since and will also need to play nicely with different spaces, so more generic colors are often chosen.

Heavy loads
Modular furniture may not be as sturdy as more traditional desks and furniture options. Make sure the modular furnishing you're considering can bear the weight intended for it. There is modular furniture specifically designed for storage, but keep sturdiness in mind for high traffic areas.

Number of pieces
Since modular furniture works together, there are often multiple pieces that complement each other that make sense to buy in pairs or more. This does not necessarily mean your space will be more cluttered, but planning for multiple spaces and all uses should be taken into account. More pieces, and sometimes smaller, means more to keep track of and care for.
The Takeaway
Whether you need furnishings for residential or professional use, modular office furniture is a great alternative to traditional office equipment, allowing you to maximize your space and adapt as necessary, all while being cost-effective. The mood of an office can be moved without a huge cost attached to it, and the feel of an area can be easily adapted to changing work practices.

Depending on your needs and budget, the pros of modular furniture will outweigh the cons. Ultimately, we suggest that you plan the appearance of your office to ensure that the furniture will fit in place with the atmosphere.